Sara Dempsey – Alumna Spotlight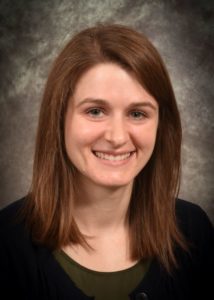 Chief of Forensic Chemistry, Dallas County Southwestern Institute of Forensic Sciences
Hometown: Dacula, GA
BS in Forensic Chemistry (2013)
LinkedIn
When and why did you decide to major in forensic chemistry?
I decided to major in forensic chemistry during my junior year of high school. I was taking AP Chemistry, and knowing I wanted to continue chemistry in my future, I started exploring a variety of options. I learned of the Forensic Chemistry program at Ole Miss from a classmate and the idea of application of chemistry to the criminal justice system intrigued me. After a visit to Ole Miss and knowing the program was a part of the Academic Common Market for my home state of Georgia, I knew Ole Miss was where I wanted to go.
What were some significant accomplishments or favorite memories from your time at UM?
I have a wide spectrum of favorite memories from my time at Ole Miss, from claiming a tent spot in the Grove on Fridays before a home football game, to spending many nights studying in the dungeon of the Honors College building, to making the longest nylon string in General Chemistry lab. One of my most memorable accomplishments was the completion of my Honors College thesis, the culmination of two years of research in Dr. Cizdziel's lab. The research also resulted in my first publication, which was an amazing experience.
Please describe your educational and career path since graduation from UM.
After graduating from Ole Miss, I pursued a Master of Science degree in Forensic Science at Virginia Commonwealth University in Richmond, VA. There I focused on the Drugs and Toxicology track and was immersed in the field of forensic toxicology, and I knew I had found my career path. My mentors encouraged me to pursue a doctorate degree and so I continued my education through the Medical College of Virginia Health Sciences Division at VCU and earned my Doctor of Philosophy degree in Pharmacology and Toxicology in 2019. After receiving my PhD, I served as the Technical Supervisor and then Supervisor of the Toxicology Section at Houston Forensic Science Center in Houston, TX until January 2022.
Currently, I am the Chief of Forensic Chemistry at the Dallas County Southwestern Institute of Forensic Sciences in Dallas, TX, where I assist with the oversight of the Toxicology, Breath Alcohol, and Drug Laboratories. My primary efforts are aimed at staff development and improving laboratory policies, procedures, and methods to promote efficiency in case management while ensuring a high level of quality control and assurance. I also hold a Clinical Instructor of Pathology position at the University of Texas Southwestern Medical School where I get to share my forensic toxicology knowledge with residents.
What is the value of studying forensic chemistry in today's world?
The foundation that forensic chemistry offers is invaluable. A strong chemistry background allows for a variety of career opportunities such as medical school, forensic science, teaching, and more. If you choose to stay in forensic science, you will find it to be a very satisfying career where there are no boring days. Forensics will always be an essential service and to contribute to high-quality and objective work that serves the community is truly rewarding.