Leoghain Fair – Alumna Spotlight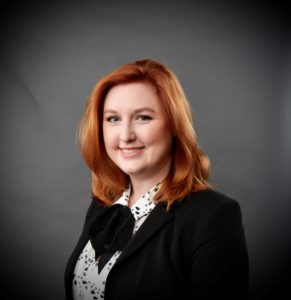 Public Defender
BS in Forensic Chemistry, minor in English (2015)
Juris Doctor in Law (2018)
LinkedIn
When and why did you decide to major in forensic chemistry?
I was always intrigued by forensics and I had a natural affinity for chemistry. I learned of the program at Ole Miss and decided to pursue the degree if the school was a fit. I took one look at the campus and had a meeting with the forensic chemistry faculty and knew it was what I was looking for.
What were some significant accomplishments or favorite memories from your time at UM?
One of my favorite academic memories was the internship in my senior year. I honed my lab skills in drug chemistry while working for a semester with the Mississippi Crime Lab in Batesville, MS. And, Ole Miss beating Alabama in 2014 was pretty cool.
Please decribe your educational/career path since graduation.
Although I had an interest in forensic chemistry, I always dreamed of being a lawyer. I toyed with the idea of continuing education in the sciences, but I ultimately applied for law school. During law school I nurtured my love for criminal defense and the justice system through externships and working with The George C. Cochran Innocence Project, which allowed me to see the real world application of my undergraduate degree in a law setting.
After graduating and sitting for the bar exam, I was fortunate to dive into work as a criminal defense attorney in the Columbus and Starkville area. I primarily focus on seeing cases through from arrest to verdict. The best part about my current position is even though I seemingly changed course, I still use my undergraduate degree in my present field. I routinely review DNA analysis, toxicology reports, and autopsies. Having a background in forensic chemistry has been very useful in my criminal defense practice.
What is the value of studying forensic chemistry in today's world?
There are many different aspects to forensic chemistry that translate across a multitude of disciplines. Just because you study forensic chemistry, it doesn't mean you have to work in a lab or get a PhD in chemistry. Standing out with a unique undergraduate degree will help advance you in any post-grad adventure, or at least spur a conversation. Plus, why not major in something that fascinates you?