Dr. Milcah S. Jackson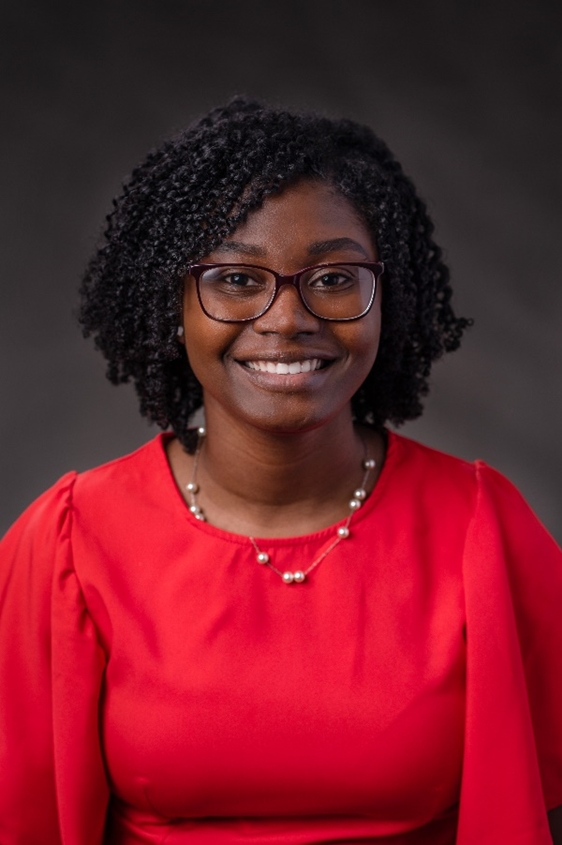 Program Specialist, American Chemical Society
Hometown: Canton, MS
BA in Biochemistry; minor in English (2014)
LinkedIn
Dr. Milcah S. Jackson is a Program Specialist at the American Chemical Society within the Student and Postdoctoral Scholars Development (SPSD) Office. In her current role, she develops and manages programming to aimed at the career and professional development of graduate students and postdoctoral researchers in the chemical sciences. She oversees all aspects of the ACS Career Kick-Starter Workshops and the ACS Postdoc to Faculty Workshop. Most recently, she has begun to collaborate with members of the SPSD office and other teams within the society to expand the Career Kick-Starter workshops to undergraduate students. In addition, she is working collaboratively with several teams within ACS on an initiative to increase engagement of postdoctoral researchers within the ACS community.
Despite discovering her passion for science at an early age, Dr. Jackson was not aware of the career possibilities that were open to her—especially as a chemist. This led to her initially only hoping to venture off to medical school upon completion of the Biochemistry degree at UM.
It was not until her senior year when she took Dr. Nathan Hammer's physical chemistry course that she began to explore other options available to her, namely graduate school. With Dr. Hammer's encouragement, Dr. Jackson applied and was accepted into several graduate programs in chemistry. While narrowing down her choices for potential graduate programs, she received a phone call from Professor Isiah Warner at Louisiana State University where he was able to not only convince her that LSU was the perfect place to pursue her PhD, but that she would be joining a department that, at the time, was number one in the country for the percentage of women PhDs graduates and as the nation's largest producer of African American PhDs in chemistry. Taking Dr. Warner's comments to heart and with Dr. Hammer's added words of encouragement, Dr. Milcah enrolled in Louisiana State University's doctoral program in chemistry that fall as a Louis Stokes Mississippi Alliance for Minority Participation (LSAMP) Bridge to the Doctorate Fellow.
While at LSU, Dr. Jackson was mentored by Professor Robin L. McCarley in Analytical Chemistry. Under Dr. McCarley's tutelage, she was able to enhance and expand both her knowledge and technical expertise in the areas of chemistry and biology, as well as share her research findings through peer-reviewed articles and at several national conferences. In Spring 2016, Dr. Jackson was awarded the coveted National Science Foundation Graduate Research Fellowship and later learned that she was the only Mississippi native to do so that year. Aside from her academic pursuits, she was extremely active in the LSU chapter of the National Organization of Black Chemist and Chemical Engineers (NOBCChE) where she served as the secretary (2015), outreach chair (2016), and Vice President (2017). Her involvement in NOBCChE afforded her multiple opportunities to increase awareness and engagement of underserved students in STEM through several outreach initiatives both on and off LSU's campus, including a STEM summer camp where she was recognized by the City of Baton Rouge in 2018 for her efforts. She was also involved in the planning and hosting the inaugural NOBCChE Joint Southeast/Southwest Regional Meeting on LSU's campus in April 2016.
In 2019, Dr. Jackson received her PhD in Chemistry and accepted a Postdoctoral Teaching Fellow position at Radford University as a part of a the HHMI REALISE Program. As a postdoctoral teaching fellow for the REALISE program, she joined the chemistry faculty where she taught the general chemistry lecture and laboratory sequence and served on the freshman chemistry lab redesign team. During that time, she assisted in the deployment of several new laboratory experiences, piloting the general chemistry laboratory practical, and incorporating several inclusive and equitable learning practices into her classrooms.
In addition to her role as a faculty member, Dr. Jackson was also a member of the HHMI REALISE leadership team where she both led and collaborated on several projects aimed at creating more inclusive teaching and learning environments in science and technology at Radford University. She managed the assessment and evaluation of faculty development programming, specifically, as it relates to trainings and resources associated with course redesign and incorporating inclusive teaching practices. Her work in this area resulted in a collaborative publication on inclusive pedagogy that was published in the ACS Journal of Chemical Education in September of 2021.
Dr. Jackson also served as a member of an interdisciplinary team of scientists and social scientists tasked with the continued design, dissemination, and assessment of the REALISE Student Survey, as well as communicating the findings of the survey to both internal and external stakeholders. Dr. Jackson also served as one of three faculty mentors for the REALISE students, a group undergraduate chemistry, physics, and biology majors that serve as student mentors and as the editor of the REALISE program's monthly newsletter.
Overall, Dr. Jackson enjoys sharing all that she has learned and experienced throughout her academic and career journey with the next generation of science. She hopes that her experiences will aid in broadening participation of underrepresented groups in STEM.